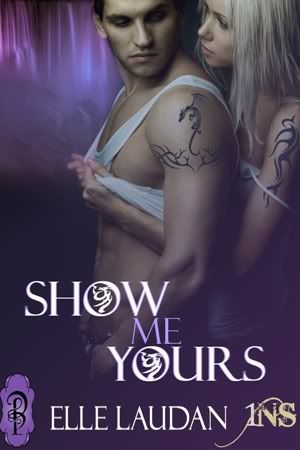 by Elle Laudan
Niagara Falls, the 'Honeymoon Capital' of the world, and home to the first Castillo Hotel on Canadian soil. Madame Evangeline is a world class matchmaker who prefers to use Castillo Resorts and Hotels as the rendezvous point for her couples.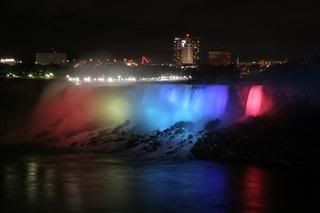 Tamara and Derek are chosen for each other, and quickly learn they have more in common than realized. When Derek suggests they hop on their motorcycles and go for a ride, he definitely has Tamara's full attention. As the night progresses, so does the attraction to each other. So much so, they end up making a deal…
'I'll show you mine… if you, Show Me Yours…'

A short excerpt to 'wet' your appetite...

Derek swept her up, and cradled her in his arms as he padded across the carpet to a four-poster bed, setting her down on a plush white duvet, that enveloped her like a cocoon. He stood at the end of the bed, drinking in every inch of her with his smoldering gaze.

At one time she might have been shy, but the amber flecks in his eyes drew her to him. A fire ignited, mysterious and exciting.

Derek slid his hand along the curve of her leg. His heartbeat thrummed beneath her foot resting against his chest. He then followed a vine of moonflowers through the story of her life etched in ink. How befitting for this man, who captured her heart revisit this path.

He persuaded her legs to part with a nudge, and with his face a mere whisper away, blew on her damp panties. Goose bumps came to her flesh, coupled with an overwhelming surge of desire, that rocked her hips.

"You do know you're driving me crazy?" Tamara spoke in a breathy whisper.

His dark eyes danced with mischief. "I know."

Tamara attempted to prop herself up on her elbows, only to have him shake his head and set her back on the bed. "This is my time, princess. I don't want to miss an inch of you."